Remember!
Dates and features of our hikes are flexible: we can build together the adventure that is tailored to your needs.
Just Contact Us!
Description
A Night in the Alps
Living a night in the Alps it's an amazing experience and if you are traveling in the north of Italy you should really try this experience even if you are not an expert of hiking and adventure. To reach the Jervis shelter it is not particularly challenging and fit for anyone. The trek to the shelter is 2 hours only and allow you to reach an enchanted place in the Conca del Prà, an amazing highland in the middle of the Alps, at the border with France: a paradise for trekkers and outdoor enthusiasts. This is one of the few shelter opened all year long and allow you to live an amazing experience of spending a night in the Alps, in the middle of the nature, even in deep winter. In winter we'll need to walk there with snowshoes while in the other seasons it is an easy walk. For those who are trained and want to keep hiking the following day there are amazing walks to do in this magnificent area which is near the famous Monviso peak. Thee hut offer you dinner, warm shared room, breakfast and even shower. This services are quite luxury in the middle of nowhere! It is not a 3 star hotel but having such services in the middle of the Alps is really appreciated. Come living a night in the Alps, all year round: from winter to summer!
Features
Details
Overview Map
Overnight Staying Details
Guarded Shelter
Highest Point
Depends on energy – the hut is at 2250m
Setting
Rocks, Snow, Forest
Special Features and Points of Interest
Conca del Pra'
Animals you may encounter
Chamois, Ibexes, Marmots
Family
Fit for Families and Children
WHAT YOU NEED
Backpack (20-30 liters) – Rent Possible
Hiking Boots – Rent Possible
Sleeping bag liner – Rent Possible
1 t-shirt per day
2 sweaters against clod
1 jacket against wind and rain
2 big socks
2 confortable trouser
1 water bottle
Sun Glasses
Sun Cream
Hat and gloves
Spirit of Adventure!
THE COST INCLUDES
Hiking Guide
Trasportation from Torino till the Mountain area and back (free service)
Suggestions for the organization of your trip (free service)
WHAT IS NOT INCLUDED
Night in Shelter, Dinner and Breakfast (around 40 euro)
Package Lunches (around 10 euro)
Air ticket till Torino
POSSIBLE EXTENSIONS AND CHANGES
In all Trekking Alps hikes there is a high degree of flexibility. Difficulty and duration of the hike can be changed and accomodation in bed and breakfast or hotel can be arranged. Just write an email at info@trekking-alps.com or write us a WhatsApp at +393386608548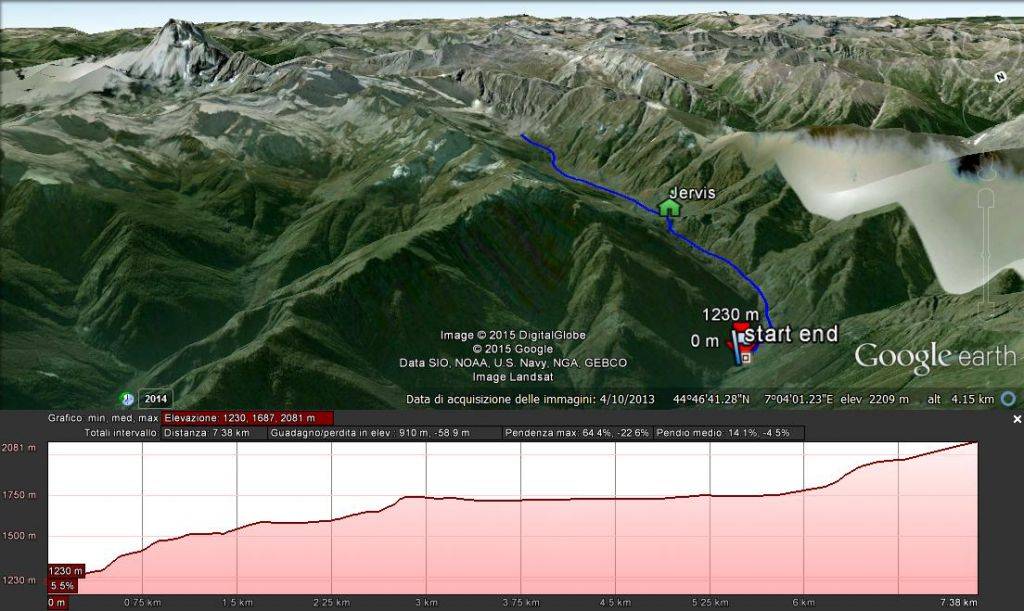 This is the Overview Map for this hike
---
Reviews for this Hike
Great guide of the Italian Alps

Roberto is extremely quick to respond to requests and very amenable to any adjustments. Well-spoken, funny and knowledgeable, Roberto is a great guide who I would to recommend to anyone!

Lars

(From: Norway)
Join one of the planned hikes and save money sharing the costs of the trek with other people in our Alps trekking tour. Check the next mountain hiking tour in the Trekking Alps Calendar and plan your trekking in Italy with us. In joining an hike you will be part of a lovely international environment.
Few Steps to find your ideal Hike!
Start clicking on the season