A group of Passionate and Porfessional Local Guides at your service
Trekking Alps is a style of life. We are not an Association neither a Tour Operator. We are a group of individuals dreamers and official Guides of north Italy, working mainly in Piedmont and Aosta Valley. We operate individually and everyone has her/his unique style and she/he is responsible in the guided hike from the begin to the end. But all of us we share the same passion for Nature in general and for our beautiful Alps in particular.
In case it is required we do cooperate with Giorgio, the leader of Verticalife, a very efficient and nice Tour Operator specialized in Outdoor set in Torino.
Trekking Alps guides seek for beauty. This is our job and we are very commited to do it in the best possible way. Trying to organize the most suitable hike for every single client. Most of our hikes are led by Naturalistic Hiking Guides but eventually, in case it is required more experience in high mountain environment you'll have your super expert Mountain Guide(Guida Alpina in Italian), Michele Amadio.
We want to know about every single person before he/she come so that we can try to offer the specific Mountain Hiking Tour that we think will be the most suitable.
Our aim is to offer Mountain Hiking Tours in Italy, more precisely in the fantastic environment of the Italian Alps. The headquarter of our guided hiking tours is Turin, north west of Italy. From Turin, we will reach one of the hundreds of mountain valleys offering a wide choice of hiking tours for all kind of mountain adventures. Our mission is to let the World discover the amazing beauty of the Italian Alps and the nearby France and Switzerland.
In joining one of our hiking tours you will find a familiar but professional environment: we provide you a personal services at affordable prices! Any of the trekking is customizable and it can be planned at any time, all year round.
Feel free to contact us if you have any specific requests: a marvelous Hiking Tour in Italy is waiting for you!
If you can join one of our planned hike you will save money and you will also experience our nice multicultural atmosphere. People already came from all over the World to enjoy the magnificent Alps: Danemark, Italy, South Africa, China, India, Finland, Holland, Romania, United States, Singapore and many other. The trekking overnight staying are in shelters, unguarded huts or even bed and breakfast or hotel. Write us and we will organize together the perfect hike for you. Historical sites, photographic trekking, Italian food tasting, comfortable hiking, animal sighting, big mountain views and trekking for families.
Trekking Alps Founder – Hiking Guide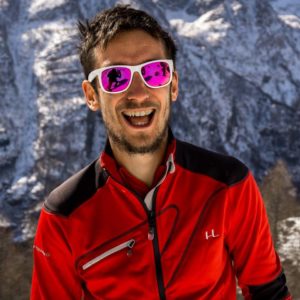 I am Roberto Calcagno, I was born in 1985 and I am an Hiking Guide from 2010, funded Trekking Alps website in 2012. I am a Telecommunications Engineer and I could definitively switch my carrer to Hiking guide in 2015. It was the best day of my life as I found also Love in that day: 9th of April will be always my personal National Holiday!  I travelled the World and I love cultural differences. I love my job which is a mix of Nature, Beauty and shared experience: my passions all togheter.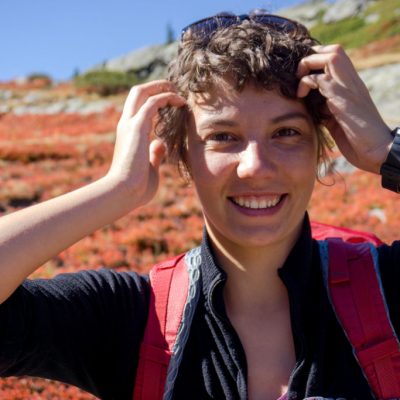 Elisabetta Cayre
Hiking Guide
Hi! I am Elisabetta, naturalist and plant biologist. I usually work with kids as an environmental educator and I work everyday knowing that a single experience should change the way to live and to relate with nature of my small and bigger customers. I don't mean mountain as a sport, I have never had the aim of reaching every peak, but if you want to explore, you need to walk and the Alps near Turin are an excellent land for exploration and contemplation of Nature!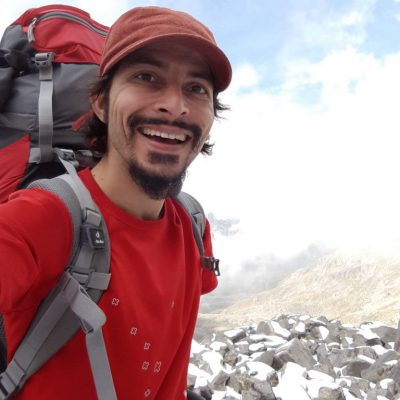 Enrico Randazzo
Hiking Guide
I have been exploring the alps since I was a child and I have always felt the need to hike around, especially looking for trails off the beaten track. As a geographer I am always interested in learning about our planet, trying to be open minded, and sharing experiences. This has brought me to travel in many places around the world always coming back with renewed energy, new friends and some nice stories to tell in front of a good dinner and some red wine.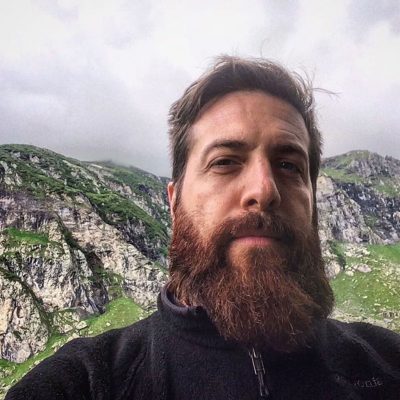 Cleto Truffo
Hiking Guide
I was born in Turin, at the foot of the Alps and since I was a little child I always felt attracted by mountains. My aim is to let people fall in love with Nature and let them understand how important is to protect the Wilderness not only for future generations, but also for the Planet itself. I'm an outdoor enthusiast, hiking guide, dirtbag climber, mountaineering instructor and rope access technician.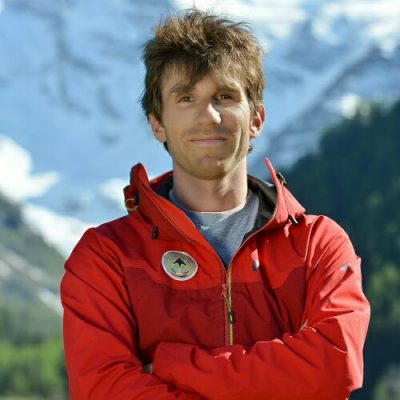 Michele Amadio
Mountain Guide
I have been obsessed by mountains already for so many years. Even in my vacation I always end up climbing somewhere. The passion for the mountain is taking me all the energy but I can't stop living this way. Spending all my time up there, between the clouds I found a peace that is hard to experience anywhere else. I wanted to share and live this passion with as many persons as possible and that brought me to become a Mountain Guide.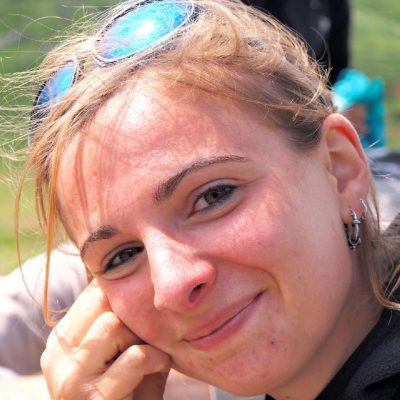 Giulia Marangoni
Hiking Guide
As a biologist I have always wanted to learn more about the aspects of alpine habitats, but I'm also interested in the traditions, tales and communities who lived in our valleys in the past. As an hiking guide, I work both with children and adults. I deeply believe that to educate about nature and mountain is a fundamental tool to preserve the precious Alps heritage.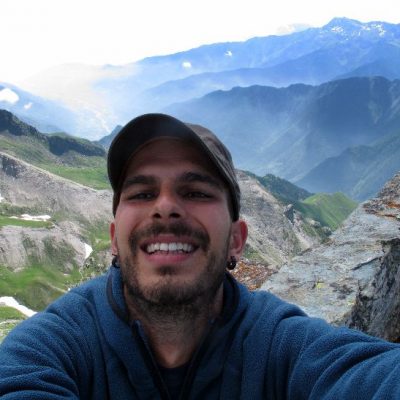 Giorgio Basile
Tour Operator & Hiking Guide
Born in Turin, in 1984. Mountain lover since I was a child, year by year, I got addicted to all the different aspect of Mountains: Trekking, Climbing, Ski Touring and more. Many travels brought me to discover some of the most place on Earth and my passion for the travel became my job. In 2013 I started my business project as a Tour Operator and I am organizing all sort of Outdoor Tour all over the World. Soon I will also be a certified Hiking Guide:).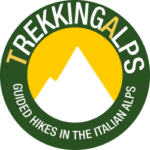 With Trekking Alps You Can