Autumn Hiking in the Alps: Hiking in October
The incredible colours of Foliage, Discover the beauty of Fall with Trekking Alps
Hiking in October it is unique. If you are lucky and you come hiking in the Italian Alps during the foliage you will pick the mountains in its best and more picturesque period of all year!
The Larches became yellow and the cherry trees and the maple leafs become red. It is just spectacular to do trekking in the wonderful landscape which looks like a fairy tales. It is not easy to come in the right time and it is not always the same.
The first week of October is also perfect to spot Deer which are in their mating season. As it is in between season the type of trek you will be able to do it depends on the season. Hiking in October, together with June, is my favourite and the most spectacular month for mountain adventures.
Sometimes we can't go above 2200/2500 meters, some other time you still have a summer like mountain conditions.
The only possibility you have, is just to come hiking the Alps in October in our beautiful Italian Alps and experience it! You will not regret it.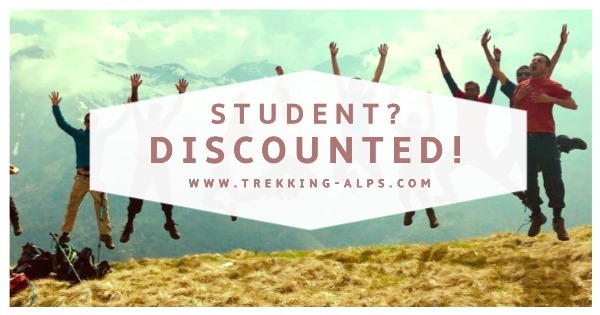 Alps Adventures in October from my Blog
This is our Trekking Alps offer for the month of October
Consider that every season is different so you always need to contact us to see which hike are avaiable considering the mountain conditions.
Autumn Hikings you can Choose from