Summer Hiking: Hiking the Alps in June
Probably the best month of the year for hiking. Lush Nature and Snowcapped Peak
Hiking the Alps in June is a unique and magic experience. The Alps are at its best. The Nature is born again aftern many months of snow and the melting water create huge waterfalls and generally big streams and river.
The flower start to grow in the forest and below the tree line. Hiking the Alps in June is the place you want to be, at the right time.
The mountain lodge(hut) usually open after the second week of June and it is possible to organize many of the possible long trek.
Depending on the amount of snow that have been falling the last winter it is possible to reach the pass above 2500 meters. In this month everything change very quickly so it is not easy to choose the exact trek in advance.
But if there is not a doubt is that seeking the beauty, hiking in June is certainly not difficult.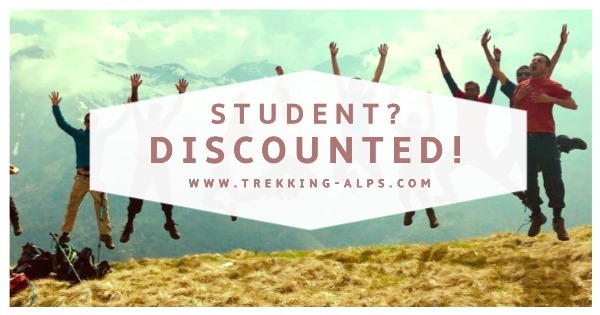 Alps Adventures in June from my Blog
This is our Trekking Alps offer for Hiking the Alps in June
Consider that every season is different so you always need to contact us to see which hike are avaiable considering the mountain conditions.
We have Plans in June
You can choose among these planned hikes. Join and save!
During: 4 days
Partecipants (until now): 2
YOU CAN JOIN THIS HIKE
Tour of Orsiera hiking ring is an unforgettable experience. This trekking is basically exploring all the in Orsiera Rocciavrè Natural Park, in Piedmont region, Italy. Despite the position not far from the plains of Turin, this National Park is very wild and magnificent. Wild animal sighting is very probable and the big forest in the last couple of days is unique in the area. The deer are mating in October and they are quite easy to spot in this period. The Park has also chamois, ibexes, marmots and wolves! This area is particularly rich in shelters and is always possible...
Discount price:
€ 549.00
€460.00
Contact us for any Question about Hiking in June
Summer Hikings you can Choose from