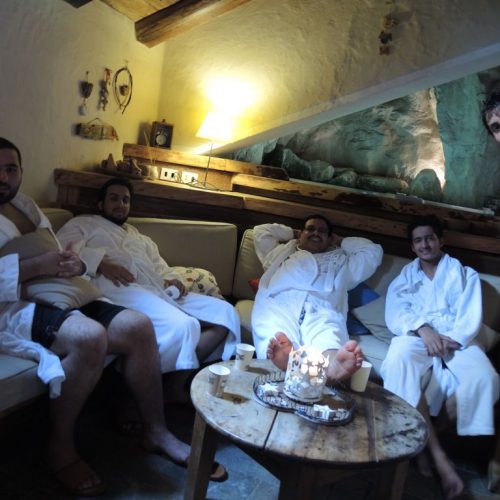 Deluxe Exclusive Tours - Inn to Inn Italian Alps
Adventure & Comfort for un unforgettable experience
Inn to Inn Hiking in the Alps is an amazing experience. If you do not want to compromise between Nature and Comfort, you can join one of our Inn to Inn Hiking trips. You can choose also to do it Privately with your personal Local guide, explaining you all the Beauty of the Italian Alps. In sleeping in an Inn every night you will have full flexibility in your Hike. Enjoy the mountain environment not only hiking but relaxing and visiting historical sites and ejoying the Italian food, and wine.
Inn to Inn Deluxe Alps Tours can be organized all year round: it is always possible to organize such a tours. Also if you want to add some extra experience such as Rafting, Paragliding, Wine tasting or anything just contact us and we will provide you with all the informations. Deluxe Alps Tours are organized tailor made according to what you want! It is also possible to organize your hiking in the Alps Privately.
Accommodation can be organized in hotel/b&b with private room and we will have always hot meals in dinner and warm places where to sleep. Less adventure but more comfort and relax in your Inn to Inn Hiking Tour in the Italian Alps!
Your Exclusive Experience in Italy
If you want all comforts there is no problems. There are several 4 stars Inn and 5 stars Inn that will host you in your Tour in the Alps. Fancy Italian cousine, luxury and SPA at the end of beautiful walks in the mountains. The hikes itself is very flexible. You might want a hard hike or an easy hike just to enjoy Nature and Mountains. Everything is possible for your Inn to Inn Deluxe hike with Trekking Alps.
Inn to Inn - Bed and Breakfast
Autenthic Local Mountain Villages
If you are looking for a private room but you don't want big Hotels but you prefer small Bed and Breakfast this is the place! Here you can have contacts with local people and explore also culturally the amazing Italian Alps. Mountains bring an important cultural heritage which you can discover together with the local guide. An excellent option also for Families and Children. An Autenthic Inn to Inn Alps experience!
Our Deluxe Hikes in the Italian Alps
Even in our Inn to Inn proposals there is actually plenty of choice. You can sleep in a small and authentic Inn or Bed and Breakfast. Or you might want an Exclusive and Luxurious 4 or 5 stars hotel waiting for you at the end of the hike. Both options are available and there will be no doubts: we'll manage your requests all year round! We can organize public hike as well as private deluxe hike. Just write us your preference and we'll decide together the target of our Inn to Inn Italian Alps experience!