Summer Hiking in the Alps: Hiking in August
Escape the unpleasant hot of the cities and reach back the spring up in the Alps!
Hiking in August have some big plus and some features that you have to consider before to start.
August is when, in Italy and not only, most of people are on holidays. That means that is the month where you will find more people hiking in the Alps. The reason why August is so busy is also because the mountains are at its best.
All the passes are snow free and you can enjoy the hiking and the mountaineering season without thinking about snow. For this reason it is important to choose an area that is not very popular to enjoy mountain in silence and intimacy. For this reason we usually avoid the famous area of Monte Bianco and Gran Paradiso.
Just ask us and we will suggest you the best area where to go. Also using unguarded huts hiking in August is not particularly smart as they are often full.
Even the hotel in some area do not accept single day booking, so you have to plan your hiking holidays carefully.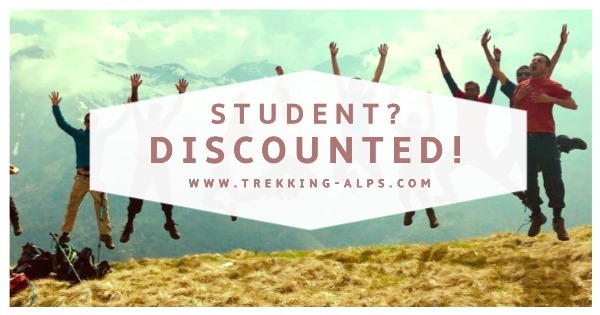 Alps Adventures in August from my Blog
This is our Trekking Alps offer for the month of August
Consider that every season is different so you always need to contact us to see which hike are avaiable considering the mountain conditions.
Summer Hikings you can Choose from