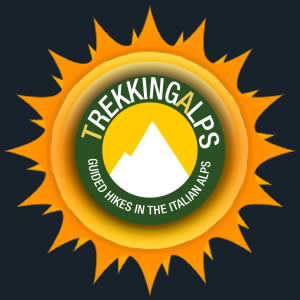 Summer Mountain Hiking - The Alps in June, July, August and September
Fresh air and natural beauties in the amazing mountains of Italy
Summer mountain hiking in the Alps is simply the best activity you can imagine if you are visiting Europe, and Italy in particular. The environment of the Alps in the summer months is just amazing. Chilly air, warm sun and amazing mountain landscapes. All the trekking paths are usually open in this season so you can enjoy the highest peaks and pass. Glaciers appears after they have been covered by snow in the other months of the year and to spot wildlife hiking in the alps is way easier. Ibexes, Chamois, Eagles, Marmots, Vultures and many others. The Alps in Summer is their festival due to moderate temperatures an lack of snow. We will be able to organize hiking trips in the Alps almost everywhere. Usually it is the best period to go hiking at high altitude, such as 2500/3000 meters. The Passes are finally open and is possible to organize amazing rings or trails hiking in the Alps for multiple days. It is also the season where all the Shelter/Rifugi are open: sleeping up in the Alptutude in this period is easy and comfortable. The unguarded huts are more busy especially during August and the weekends of July so it is better to use tent if you are looking for wild hikes. Hiking trips in the Alps in summer is the only time where the paths can be a bit busy. Specially in Tour of Mont Blanc area and where the big peaks are. But that is why you come hiking with a local guide. We will bring you in more remote area where you still will live an intimate and lonely adventure in the Italian Alps. Again, Summer Mountain hiking in the Alps is the best thing you do while being in Europe in the hot summer time: in the fresh and beautiful Italian Alps. Trekking Alps offer you a professional and nice local guide to go with! The West Alps are an excellent solution for your holidays: sport, nature, fresh air and nice company. You will be able to choose among most of the trek according to your interests and will. From Wild challenging hikes to comfortable Italian Food tasting hiking trip, Summer hiking in the Alps offers you all sort of experience. If you want to save a little bit and you want to be inspired, join one of the Planned Hikes. If you want to decide yourself the hike you want to do, browse the hikes on the right menu choosing the features that you prefer. Or directly choose from the Configurator Hiking Alps page. Summer mountain hiking is when everything is possible!
Our Italian Alps Summer Hiking
Summer is the best period for hiking. There are many reason why hiking the Alps between June and September is the best. The reasons are simple:
Paths avaiable due to melted snow
Fresh temperatures compared with everywhere else in Europe
Shelters open and more possibilities for accomodations in the Alps
Long Days that allows you to hike the Alps with no rush
Summer Mountain Hiking means: the wildife is usually pretty active and the beauty everywhere is just to enjoy. The days are very long and is very enjoyable to have 15 days of light. You can take it easy and still make long trails every day also due to the lack of snow that usually from July is already melted.
FLEXIBLE
No Standard Price for this Hike
Mountains Hikes in Comfort
This Inn to Inn Maritime Alps discover is a great way to enjoy the mountains with comforts. The Maritime Alps are particularly indicated in the half season such as Spring/Early Summer and Late Summer/Autumn....
Inn to Inn Maritime Alps Discover - Planned Dates
2019 - JUN 20 / JUN 22 (Days: 3 - Participants: 1)

Join this hike: € 600.00(tbd)
Wild Northern Piedmont Hike
This off the beaten track hike is located in northern Piedmont, part of Monte Rosa area but also not far from Lake Maggiore. In particular, the hike is located in the Sermenza Valley a wild side valley of the Sesia Valley, which ends in the beautiful Alagna, just below the Monte Rosa massif....
Wild Northern Piedmont Hike - Planned Dates
2019 - JUN 07 / JUN 09 (Days: 3 - Participants: 2)

Join this hike: € 330.00(€ 449.00)
Try the luxury of Disconnection! From Mobile and even from making pictures. Discover how beautiful it can be to be free from any Social Media Pressure and Live the moment!...
Mobile Free Hiking Holiday - Planned Dates
2019 - JUN 04 / JUN 05 (Days: 2 - Participants: 3)

Join this hike: € 170.00(€ 179.00)
FLEXIBLE
No Standard Price for this Hike
Adventures and Exclusive SPA
The Matterhorn Exclusive Trek will have a very luxurious headquarter in the an amazing 4 stars hotel located in Chamois. Chamois is a unique village. It is the only one of the entire west alps that is reachable only by Cable Car. The cable car runs every 30 minutes and allows you to arrive in the enchanted village of Chamois. Using as an headquarter the beautiful Maison Cly hotel, we will hike for as many days as you want. ...
Matterhorn Exclusive Trek - Planned Dates
2019 - JUN 17 / JUN 20 (Days: 4 - Participants: 2)

Join this hike: € 700.00(tbd)
FLEXIBLE
No Standard Price for this Hike
Gran Paradiso Hikes in Comfort
To come hiking in a Inn to Inn in Gran Paradiso is a wonderful choice. Gran Paradiso National Park has 4 valleys and in this website we also include in this area the Mont Avic Natural park and few other small valley. ...
Inn to Inn Gran Paradiso Discover - Planned Dates
2019 - JUL 15 / JUL 18 (Days: 4 - Participants: 1)

Join this hike: € 650.00(tbd)
Mont Blanc view from Shelter
If you want to experience wilderness, Mont Blanc is usually not the right place. Tour of Mont Blanc became one of the must do hike in the world and many people is hiking around all year long. ...
A Night in Lodge in Mont Blanc - Planned Dates
2019 - JUN 01 / JUN 02 (Days: 2 - Participants: 2)

Join this hike: € 199.00(€ 199.00)
Day hike from Turin are wonderful. Join one of our hike or plan it whenever you want. Wonderful Alps experience even in half day....
Day Trek in Piedmont - Planned Dates
2019 - JUL 04 / JUL 04 (Days: 1 - Participants: 2)

Join this hike: € 80.00(€ 80)
The Most Beautiful Italian National Park
Hiking holiday in Gran Paradiso is a fantastic adventure. Cogne valley is considered by many people the most beautiful valley of the most beautiful national Park of Italy: the Gran Paradiso National Park. Air is pure and color here are usually vivid and strong with a typical mountain environment....
Gran Paradiso National Park Hiking - Planned Dates
2019 - JUN 11 / JUN 14 (Days: 4 - Participants: 1)

Join this hike: € 399.00(€ 399.00)