Autumn Hiking in the Alps: Hiking in November
Get the Foliage in the extreme peace of the Italian Alps in Fall
Hiking the Alps in November is difficult to predict. Usually there should be already snow up in the mountains but lately the weather is changing and the snow is coming later.
So it is not so uncommon that you can still reach high altitude without snow even in late November. Also fall foliage can be part of the hiking if you come in the first weeks of the month. In any case hiking in November can be a very nice even though we do not suggest more than one night in unguarded hut as up in the mountains it start to be pretty cold.
Temperatures up in the mountains can be also -10 degrees in the night. The Inn to Inn option is a great option as in every winter month. For sure we will not meet much people in hiking in November: it is definitively low season and it can be an amazing time for your adventures in the mountains.
If you love hiking and you come in November the Italian Alps are waiting for you. We'll find a very cool trail to do!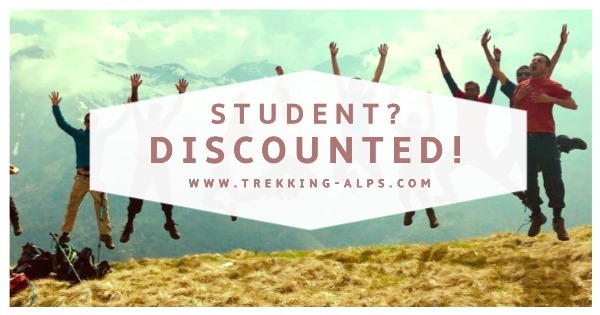 Alps Adventures in November from my Blog
This is our Trekking Alps offer for the month of November
Consider that every season is different so you always need to contact us to see which hike are avaiable considering the mountain conditions.
Autumn Hikings you can Choose from