Spring Hiking in the Alps: Hiking in May
One of the most beautiful month for hiking in the Italian mountains!
Hiking in May in the Alps is not only possible. It is one of my favourite season.
The snow up in the mountains makes the landscapes great and the forest start to be really green in this month. The flower start to be colorreful and the beauty of Nature is again back to us.
Depending on the snow that have been fallen in winter we might use snowshoes or we can opt for a normal hiking.
Usually we tent to not use snowshoes and enjoy the mid range mountain environment that in thi speriod are just incredible!
Waterfalls are at its best and may hiking in May in the Alps is one of the best period to see wildlife at lower altitude. Ibex as chamois think the same as us and after a long winter, enjoy some warmer temperatures and fresh grass at lower altitude.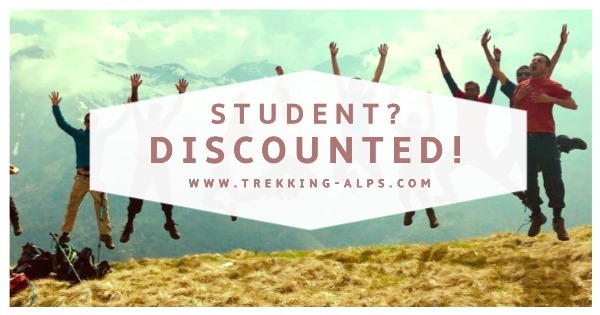 Alps Adventures in May from my Blog
This is our Trekking Alps offer for the month of May
Consider that every season is different so you always need to contact us to see which hike are avaiable considering the mountain conditions.
We have Plans in May
You can choose among these planned hikes. Join and save!
During: 2 days
Partecipants (until now): 2
YOU CAN JOIN THIS HIKE
Inn to Inn in Gran Paradiso is a wonderful choice. Gran Paradiso National Park includes four big valleys and it has a gorgeous mountain environment! On this website, we also include in this area the Mont Avic Natural Park and a few other small valleys. It is a universe by itself and you could spend 20 years of your life exploring only this area hiking for this Inn to Inn Gran Paradiso. This is just to let you understand how big is the area and how many options there are. According to the season and to the specific request we'll...
Discount price:
tbd
€280.00
Contact us for any Question about Hiking in May
Spring Hikings you can Choose from