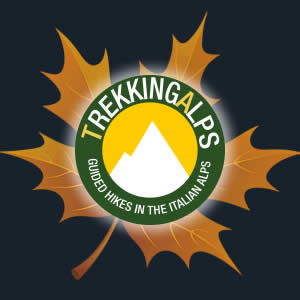 Hiking in the Alps in Autumn - October and November
The infinite shades of colours of the west Alps near Turin!
Autumn mountain hiking is maybe the most underevalued period to go hiking. It is true that weather forecast can change a lot from year to year. But autumn in north west of Italy can be just fabulous. Hiking in autumn can be as nice as in summer but with a great variety of colors: yellow and red trees are welcoming us in the forests and hiking in low altitude can be an amazing experience. Depending on the weather of every year we can still trek in high altitude without using the snowshoes. 
Days are shorter especially in late November but you will enjoy the Italian Alps in an exclusive way as not many people know that trekking in that period is lovely. The weather change quite a lot the possible hikes and a degree of flexibility in planning the hike have to be taken into account. But still there are lots of huts and shelters which are perfect for our autumn hiking in the Alps and you will have the chance to make among the best landscapes pictures of the year. Come hiking in autumn in Italy and you will discover why Trekking Alps is guiding in the mountains all year long!
Our Autumn Hikes in the Italian Alps
There are few good reasons why hiking in the Alps in Autumn: Hiking Alps in Autumn is a great opportunity!  The Fall months can be the best of the year for hiking if you are lucky. Why? For these reasons:
Less People: You'll enjoy incredibly beautiful places by yourself
Amazing Colours: There are no doubts the best variety fo colours of Nature is now!
Temperatures not too cold compared with winter
October can be still a bit like Summer if there was no early snow and is not so rare to be able to hike up the mountains till 3000 meters. The Rain and the Snow are a bit of a variable but this is true anytime if you want to go hiking in the Alps. The best is the fact that you can see very famous places such as Monte Bianco or Matterhorn in very low season, enjoying the nature at its best.