 Mountaineering at High Altitude
Climbing a 4000 meters is not only for Professional Alpinists
If you want to experience mountaineering this is the right part of the Trekking Alps website. Together with the tour operator Verticalife we will organize the right mountain climbing adventure for you with a professional Mountain Guide leading you to the highest peaks of the Alps. 
Climbing a 4000 meters Summit is an exceptional experience that is not so impossible as you might imagine. It can be the first time for you in a glacier and still reach a peak of Gran Paradiso or of Monte Rosa. Mont Blanc is a mit harder while Monviso is more a vertical and rock experience. Check more details here below: your climbing adventure in the Alps starts here!
Climbing in the Alps is...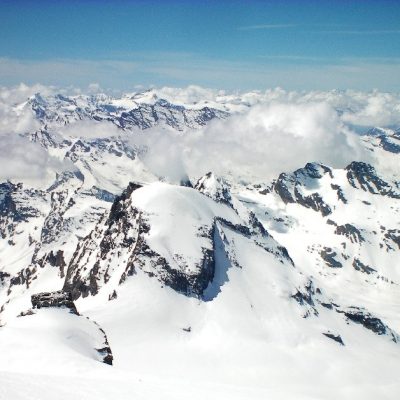 Summit a 4000m: the perfect end of your hike!
Mountaineering in the Alps is not for all, but if you want to climb a Trekking Peak, that do not require any technical experience it is possible. 
You just need to be in good shape and being prepared for being exhausted. You will receive back an amazing experience! Climbing a 4000 meters peak is unforgettable and is also possible to do Hiking with at the end Summit a Peak!
Technical Summit? Just ask!
If you are an expert Mountaineer and you want to summit some difficult Peaks or doing winter climb just ask us. 
Our Mountain Guides have experience in all kind of environments and they will target the right peak or climb for the season and the level you will choose.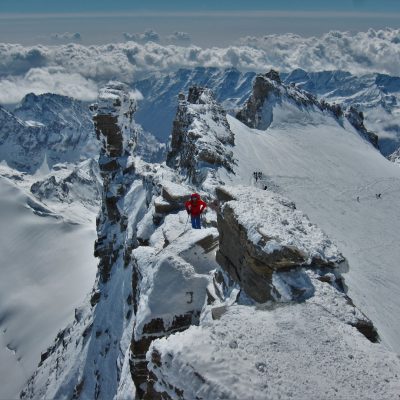 Our Mountaineering and Climbing Adventures