Trekking Alps: Responsible Mountain Hiking Tours in the Alps
Tailor made trekking in Italy all year round at affordable price: adventure, wildlife, excellent food and history in the Italian Alps!
Discover a White World in Winter
Spring means Nature Awakening
Simply the Best Place to be..
Autumn is the Festival of Colours
FIND YOUR TAILOR MADE HIKE
Using our Trekking Tour Configurator
Start Selecting your SEASON of choice..
You can join a Planned Hike with international fellows (getting a discount on regular rate).
Contact Us
for any info about the hike and the party!
Trekking Alps Mountain Hiking Tours
Discover the beauty of Italian Alps
Trekking Alps organizes all sort of mountain hiking tours all year round: half day and one day hike from Turin, weekend hikes, long trekking, easy comfortable tours and snowshoeing in winter. 
Let's browse the website and find the perfect trek for you. Join one of our planned hike and save or plan your mountain trekking in Italy according to your special interests whenever you want: animal sighting, trekking in the forest, high mountain environment or trekking peak. Trekking Alps organizes hiking for solo hikers as well as for families and big group. 
It is possibile organize tailored made alps trekking all year round. We are proud to adapt our offers depending on the specific needs of our clients. Trekking Alps offers customized guided Alps trekking tours in Italy specially organized for our guests at affordable prices. 
Check the reviews of the people already choosed to Trek with Trekking Alps: our passion for the mountains is complete and the Italian Alps are one of the best place of the world to enjoy a trek!
Discover the Giants of the Alps

Hiking around the highest peak of the Alps

Gran Paradiso National Park, Monte Avic Natural Park and more!

Chisone, Susa and Lanzo Valleys

a spectacular hidden treasure in the Alps

Mountains where the sea is for sure the main protagonist
What our Customers say about us..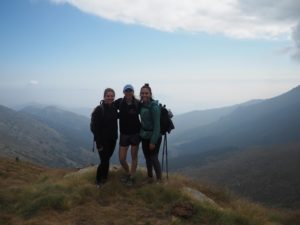 Amazing Trip, Fantastic Guide
Roberto is freaking amazing!!! We were a little hesitant booking based on how little information there was on the website, but he had fantastic reviews and decided to take a chance. We are so glad that we did. It was definitely the highlight of our trip. The hike that he took us on was spectacular yet not too technical to accommodate one of our hesitant friends. Roberto went above and beyond and even helped us figure out what trains to take in order to get to the meeting point on time. EVERYONE BOOK A TRIP!!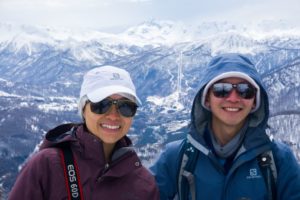 3 Days in Heaven!!
Roberto was an excellent guide who was easily contactable, knew the area well and helped us to select a day hike suitable for our capabilities. He also provided us with hiking boots and trekking poles and helped us in areas where we struggled. It was a perfect day for a hike and I wish I've booked a longer tour! Do not visit Turin without visiting the Alps! 🙂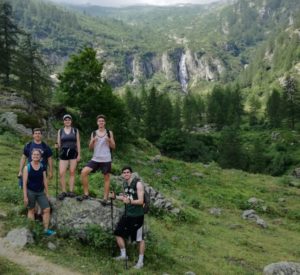 From Milan an amazing trip in the Alps!
I spent a day with trekking alps organized by Roberto who proved to be highly competent and professional putting at ease the members of the group accompanied with some notes of joy. I suggest to all lovers of trekking and nature to spend a weekend with Roberto and trekking alps.Roberto organized a wonderful 2 days hike in Mont Blanc for our yearly adventure with my collegues. We came from Milan in the morning of Saturday, coming back Sunday night and the trip was perfect: pretty challenging and incredibly beautiful! We got very lucky with the weather and everything worked just fine!
Trekking Alps Technical Partners
We operate in Turin - Northern Italy
Trekking Alps mountain hiking adventures all start from Turin (Torino in Italian Language), in the north west of Italy. Torino is in the Center of Europe and is considered one of the Capital of the Alps. 
Turin is located in a strategic position from where you can reach all the West Alps areas. Coming to Turin by flight is easy as there is an international airport in Torino Caselle(TRN). 
Other convenient airports are Milan Malpensa(MXP) which is at 2 hours by bus from Turin city center and the low cost airport of Milano Bergamo(BGY) is also quite near and have a direct bus connection to Turin.
If you live or you are visiting Milan (Milano in Italian language), you can easily reach Torino and its mountains even for a day hike. From Milan city center you can get to Torino by train in one hour with a fast train or in 2 hours with a local train.