Trekking Alps: Hiking the Alps All Year Round!
Tailor-made hikes in the Italian Alps: From Wild Adventures to Fancy Accommodation
Discover a White World in Winter
Spring means Nature Awakening
Simply the Best Place to be..
Autumn is the Festival of Colours
FIND YOUR TAILOR MADE HIKE
Using our Trekking Tour Configurator
Start Selecting your SEASON of choice..
You can join an already Planned Hike getting a discount on regular rate.
Contact Us
for any info about the hikes and the party or if you want to plan an hike in any other date!
During: 2 days
Partecipants (until now): 2
YOU CAN JOIN THIS HIKE
Inn to Inn in Gran Paradiso is a wonderful choice. Gran Paradiso National Park includes four big valleys and it has a gorgeous mountain environment! On this website, we also include in this area the Mont Avic Natural Park and a few other small valleys. It is a universe by itself and you could spend 20 years of your life exploring only this area hiking for this Inn to Inn...
Discount price:
tbd
€280.00
During: 4 days
Partecipants (until now): 2
YOU CAN JOIN THIS HIKE
This hut to hut Gran Paradiso Hike provides a taste of the region's natural beauty, from alpine meadows and dense forests to stunning lakes and high mountain passes. It's a journey that showcases the park's biodiversity and offers hikers a memorable adventure in the heart of the Italian Alps. The Hike is neither too strenous nor too easy. It is a perfect hut to hut experience for beginner with decent...
Discount price:
€ 599.00
€599.00
Trekking Alps Mountain Hiking Tours
Discover the beauty of Italian Alps, all year round!
Trekking Alps organizes all sort of mountain hiking tours all year round: half-day and one Day hike from Turin, Weekend Adventures, Hiking Holidays, Deluxe Comfortable tours and Snowshoeing in Winter. 
Let's browse the website and find the perfect trek for you. You can join one of our planned hikes and save or plan your mountain trekking in Italy according to your special interests. Wildlife sighting, trekking in the forest, high mountain environment or trekking peak: you will find everything in the Italian Alps. Trekking Alps organizes hiking for solo hikers as well as for families and big group.  Full Flexibility is our main strenght!
Why choosing Trekking Alps: Full Flexibility and Great Reviews
It is possibile to organize tailored-made alps trekking all year round. We are proud to adapt our offers depending on the specific needs of our clients. Trekking Alps offers customized guided Alps trekking tours in Italy specially organized for our guests at affordable prices.
Check the Reviews of the that have been hiking already with Trekking Alps: our passion for the mountains is complete and the Italian Alps are one of the best places in the world to enjoy a trek. You can double-check the reviews on Google Business and Trip Advisor. We got more than 600 people from 60 different countries! An International environment is waiting for you in the Italian Alps!
Explore our Hiking Areas - Italian Alps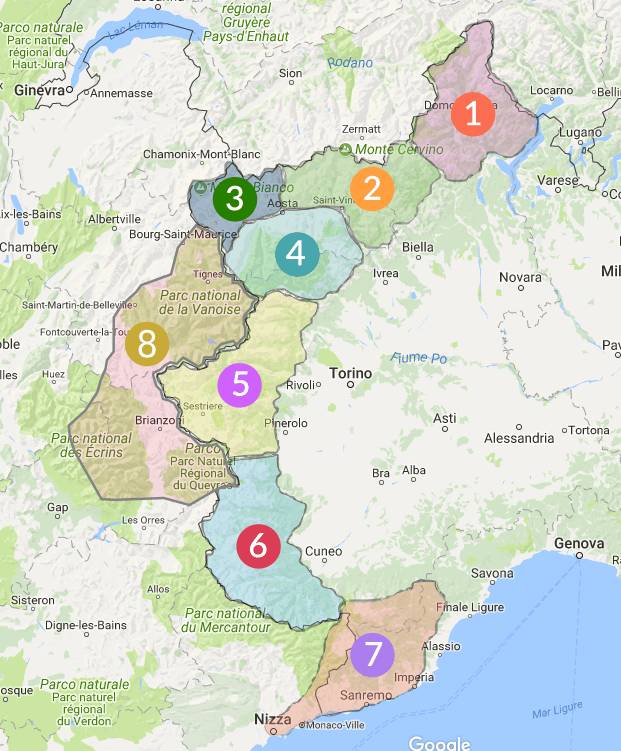 Discover the Giants of the Alps

Hiking around the highest peak of the Alps

Gran Paradiso National Park, Monte Avic Natural Park and more!

Chisone, Susa and Lanzo Valleys

a spectacular hidden treasure in the Alps

Mountains where the sea is for sure the main protagonist

Queyras, Ecrins e Vanoise National Parks
What our Customers say about us..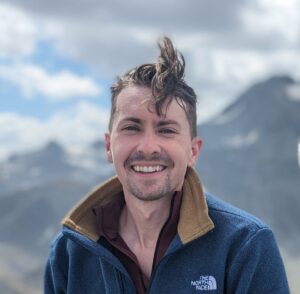 Memorable Experience in Vanoise!!
I did my first ever backpacking trip with Roberto in the French Alps, and he could not have planned a better trip. His communication was excellent leading up to the hike, and he provided very clear expectations for gear and what each day would look like. While we were on the hike, he was so informative about everything we were seeing, and a fantastic conversationalist. Everything was perfectly planned, and he took the time to get to know everyone in our group. I will most definitely be doing another hike with Roberto / Trekking Alps in the future. I cannot recommend him enough!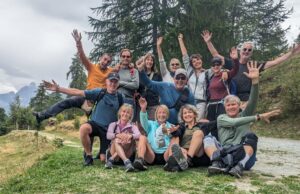 Large Group from Calgary!
We were a large group hiking in the Aosta Valley for the first time. Roberto was very professional and knowledgeable and his wife Elisabetta was our secondary guide because we were such a large group. Both were so pleasant and fun to hike with! Roberto planned each day based on our abilities and weather conditions and we saw some amazing vistas and wildlife. I would highly recommend Trekking Alps!!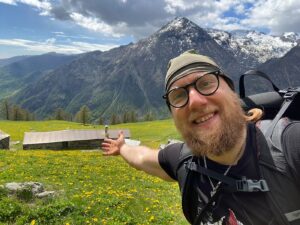 Advanced hike in Italy, Piedmont Alps
Enrico is The guide with many years of experience, highly professional attitude, excellent ability of orientation, deep knowledge of weather changing patterns and many many connections with locals in Piedmont Italy. I and other traveller from USA were looking for a challenge and we got one of the toughest hikes of our live. That said he can definitely organize a hiking trail for any level of skills and satisfy adventurous desires of different kinds. I was personally amazed by his ability to literally create a trail on the fly. We could got into bad weather conditions as the weather was changing from heat and sun to thunder with rains and even snow. Enrico was able to read the situation and made decisions to modify the route that prevented us from getting into serious troubles (thanks to him we were enjoying thunders looking at it from other valleys instead of running…
We operate in Turin - Northern Italy
Trekking Alps mountain hiking adventures all start from Turin (Torino in Italian Language), in the north west of Italy. Torino is in the Center of Europe and is considered one of the Capital of the Alps. 
Turin is located in a strategic position from where you can reach all the West Alps areas. Coming to Turin by flight is easy as there is an international airport in Torino Caselle(TRN). 
If you live or you are visiting Milan (Milano in Italian language), you can easily reach Torino and its mountains even for a day hike. From Milan city center you can get to Torino by train in 50 minutes.