Trekking Alps: Responsible Hiking Tours in the Alps
Tailor-made Trekking in Italy all year round at affordable price: adventure, wildlife and excellent food in the Italian Alps!
Discover a White World in Winter
Spring means Nature Awakening
Simply the Best Place to be..
Autumn is the Festival of Colours
FIND YOUR TAILOR MADE HIKE
Using our Trekking Tour Configurator
Start Selecting your SEASON of choice..
You can join an already Planned Hike getting a discount on regular rate. Contact Us for any info about the hike and the party!
Trekking Alps Mountain Hiking Tours
Discover the beauty of Italian Alps, all year round!
Trekking Alps organizes all sort of mountain hiking tours all year round: half day and one Day hike from Turin, Weekend Adventures, Hiking Holidays, Deluxe Comfortable tours and Snowshoeing in Winter. 
Let's browse the website and find the perfect trek for you. You can join one of our planned hike and save or plan your mountain trekking in Italy according to your special interests. Wildlife sighting, trekking in the forest, high mountain environment or trekking peak: you will find everything in the Italian Alps. Trekking Alps organizes hiking for solo hikers as well as for families and big group.  Full Flexibility is our main strenght!
It is possibile organize tailored-made alps trekking all year round. We are proud to adapt our offers depending on the specific needs of our clients. Trekking Alps offers customized guided Alps trekking tours in Italy specially organized for our guests at affordable prices. 
Check the Reviews of the that have been hiking already with Trekking Alps: our passion for the mountains is complete and the Italian Alps are one of the best place of the world to enjoy a trek. You can double check the reviews on Google Business and Trip Advisor. We got more than 600 people from 60 different countries! An International environment is waiting for you in the Italian Alps!
Explore our Hiking Areas - Italian Alps
Discover the Giants of the Alps

Hiking around the highest peak of the Alps

Gran Paradiso National Park, Monte Avic Natural Park and more!

Chisone, Susa and Lanzo Valleys

a spectacular hidden treasure in the Alps

Mountains where the sea is for sure the main protagonist
What our Customers say about us..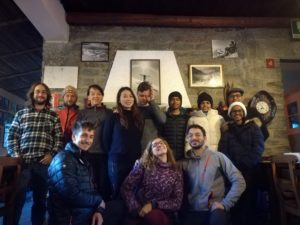 Amazing Experience!
Went with my family just after Christmas. It was a wonderful experience, Roberto was a great guide! The trek offered wonderful views of the alps. The lodge we stayed at was very comfortable and run by wonderful staff. I could not have asked for a better way to end my vacation in Italy.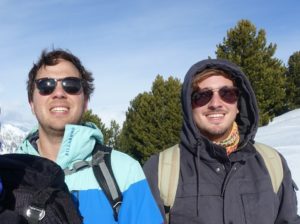 Trekking Alps – Awsome experience!!
I went with my brother in Christmas and we had a wonderful experience trekking the Alps. Enrico was the best guide that we could have had! He was always with good vibes and positive energy, making us feel secure. Always helping us with tips to enjoy to the fullest our experience in the Alps. Ciaspolata is a totally awesome and different activity!!! The mountain lodge was very clean and stylish, and the cuisine has excellent quality. Views are spectacular, I totally recommend it.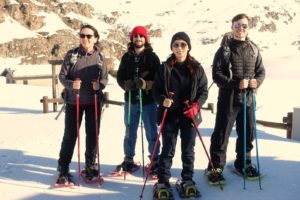 Great hike with incredible guide!
The hike was that much better than expected. We had freedom is choosing where and when to hike, allowing us to scale difficulty as we pleased. No matter how hard we made it for ourselves, the guide was levels above our league, making the experience seamless and pleasant! Definitely recommended to anyone who wishes to explore the Italian Alps on their own terms!
We operate in Turin - Northern Italy
Trekking Alps mountain hiking adventures all start from Turin (Torino in Italian Language), in the north west of Italy. Torino is in the Center of Europe and is considered one of the Capital of the Alps. 
Turin is located in a strategic position from where you can reach all the West Alps areas. Coming to Turin by flight is easy as there is an international airport in Torino Caselle(TRN). 
If you live or you are visiting Milan (Milano in Italian language), you can easily reach Torino and its mountains even for a day hike. From Milan city center you can get to Torino by train in 50 minutes.