Summer Hiking in the Alps: Hiking in September
Reach high altitude in solitude. Discover the big peaks and the peace of the Alps in September
September Alps hiking is a very good idea! The month of September usually still have summer temperatures that means that you will not freeze at 3000 meters of elevation and still you can hike in most of the places up in the Italian Alps.
There might be some isolated snowfall but usually it is a perfect month even for long trekking of 4-5 days.
The nature is not su lush as it is in the summer months(especially compared with June and the first half of July) but on the other hand usually in September you will find the mountains for yourself.
So September is perfect if you want to live mountain in intimacy and still go up at 3000 meters to enjoy incredible views of the mountains from Alps peaks and high mountain passes.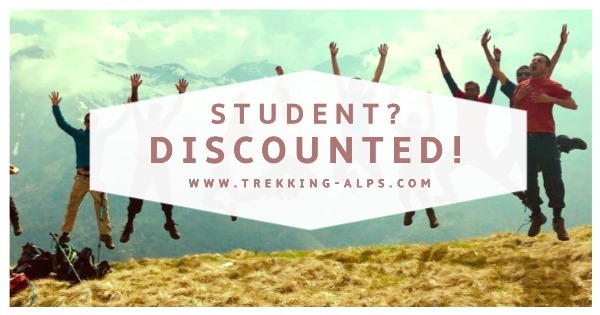 Alps Adventures in September from my Blog
Hiking Tours in September
This is our Trekking Alps offer for the month of September
Consider that every season is different so you always need to contact us to see which hike are avaiable considering the mountain conditions.
Summer Hikings you can Choose from