Spring Hiking in the Alps: Hiking in April
Live together with Trekking Alps the magic of Spring.
Hiking in April can be just fabulous in the Italian Alps. Italy in general is amazing and April is the best time to come for visiting cities and beautiful historical town. But Hiking in April is also an amazing experience that you cannot miss!
It is a mid season so the situation can be very different year by year.
So it is not very easy to plan in advance the specific hike that we will be able to fo.
Nevertheless we can guarantee you that we'll find majestic environment between winter and spring. Generally to go above 2000 meters we'll need snowshoes and that makes the planning not very easy.
But we can organize great escapes of 2-3 days already sleeping in unguarded hut and Mountain Lodge.
The temperature start to be much milder and the forest start to show the first flowers and green. After the winter month the first green is always like a bless of Nature!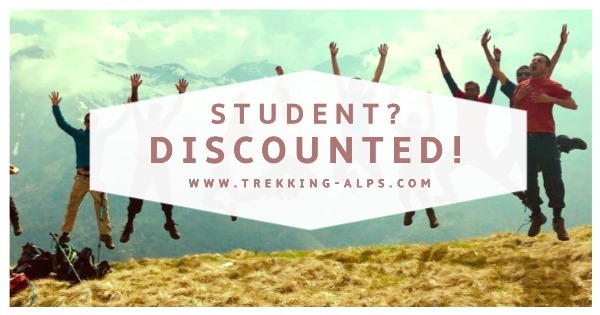 Alps Adventures in April from my Blog
This is our Trekking Alps offer for the month of April
Consider that every season is different so you always need to contact us to see which hike are avaiable considering the mountain conditions.
We have Plans in April
You can choose among these planned hikes. Join and save!
During: 1 days
Partecipants (until now): 4
YOU CAN JOIN THIS HIKE
Day trek in Piedmont will give you a strong taste of the amazing mountains there are in this very beautiful area of Italy. Piedmont has been selected by Lonley Planet as the first region to see int eh entire world in 2019. And there is a reason for that! It is just amazing the breathtaking places we can reach in the nearby mountains starting from Torino, Piedmont. In a simple day trek in Piedmont, we can explore one of the marvelous valleys next to Torino, which hosted the Winter Olympic games in 2006. Torino is set in Piedmont a marvelous...
Discount price:
€ 80
€70.00
Contact us for any Question about Hiking in April
Winter Hikings you can Choose from