Spring Hiking in the Alps: Hiking in April
Live together with Trekking Alps the magic of Spring.
Hiking in April can be just fabulous in the Italian Alps. Italy in general is amazing and April is the best time to come for visiting cities and beautiful historical town. But Hiking in April is also an amazing experience that you cannot miss!
It is a mid season so the situation can be very different year by year.
So it is not very easy to plan in advance the specific hike that we will be able to fo.
Nevertheless we can guarantee you that we'll find majestic environment between winter and spring. Generally to go above 2000 meters we'll need snowshoes and that makes the planning not very easy.
But we can organize great escapes of 2-3 days already sleeping in unguarded hut and Mountain Lodge.
The temperature start to be much milder and the forest start to show the first flowers and green. After the winter month the first green is always like a bless of Nature!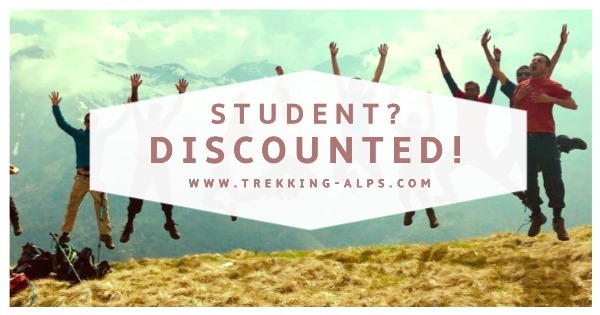 Alps Adventures in April from my Blog
This is our Trekking Alps offer for the month of April
Consider that every season is different so you always need to contact us to see which hike are avaiable considering the mountain conditions.
We have Plans in April
You can choose among these planned hikes. Join and save!
During: 1 days
Partecipants (until now): 4
YOU CAN JOIN THIS HIKE
Day trek in Piedmont will give you a strong taste of the amazing mountains there are in this very beautiful area of Italy. Piedmont has been selected by Lonley Planet as the first region to see int eh entire world in 2019. And there is a reason for that! It is just amazing the breathtaking places we can reach in the nearby mountains starting from Torino, Piedmont. In a simple day trek in Piedmont, we can explore one of the marvelous valleys next to Torino, which hosted the Winter Olympic games in 2006. Torino is set in Piedmont a marvelous...
Discount price:
€ 80
€70.00
Contact us for any Question about Hiking in April
Winter Hikings you can Choose from
Day Hike in Italian Riviera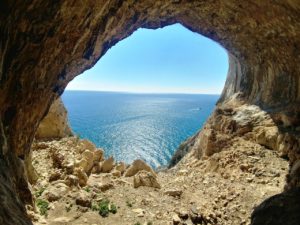 A day hike in Italian Riviera is something more than a simple excursion: it's an explosion of perfumes of maritime pines and aromatic herbs, a deep blue experience walking the trails, constantly watching the sea. Hiking in the riviera has, adding to that, a unique characteristic: you can hike the trails of the Riviera all year round! The climate is actually, for the latitude very mild as the mountain range of Alps and Apennines protect Italian Riviera from the cold winds blowing from the North. When almost everywhere in Europe is impossible to plan a day outdoor, here you can go out and enjoy the the warmth of the sun and the brightness of the light Actually, depending on the season, trekking in Italian Riviera can be organized in a different way: closer or further from the Mediterranean coast line. There are different options and also different spots to organize your day hike in Italian Riviera. The simplest is to choose a place easy for you to get to, define your level of training and start.
The possibility for a day hike in Italian Riviera are almost infinite
you can hike the dramatically beautiful cliffs of Portofino national Park, the astonishing Unesco Monte Beigua Geopark up to the awesome falesias and the cave perching on the sea of the western coast and the less crowded but nevertheless amazing surroundings of the Cinqueterre National Park Your training level is not so important: hiking in Italian Riviera is possible starting from a simple half day stroll constantly watching the blue of the sea up to a challenging full day hiking in a wilder area. Another option of a day hike in italian Riviera is to hike during the weekend two different areas of the coast, so as to have a view of the different landscapes that this land can offer to you with the possibility of coming back every afternoon to the seaside. The accommodation can be organized both in charming b&b not far from the sea than in genuine locations in the backcountry. TRANSPORTATION: In order to do your hike in Italian Riviera, what you need to do is to take a train to Genova or Savona, the biggest cities of Italian Riviera, and in a few time you will be ready to start your adventure If you start from Milan or Turin just take a train early in the morning from Milan Train station, Milano Centrale or Turin train station and we will give all the renseignement for your Day hike. If you have a car, wonderful! you can get directly to the starting point of your hiking in a couple of hours from Turin and Milan and less than an hour from Genova. In this case just contact us and we'll decide the best spot to meet.
Product In-Stock: 1