Winter Hiking in the Alps: Hiking in January
If you want to experience the real cold, this is the right time to come!
Hiking in January is for hardcore guys.
You can find very nice routes but the temperature will be freezing(even -25° C) and you have to be ready for that. As long as you walk there is not much of a problem but if we'll stay in huts the cold will come and you have to be prepared with the right mountain gear. 
As in the other winter months, we suggest hiking inn to inn sleeping in some nice Bed and breakfast or Inn and enjoy days hikes. Like this is also easier to plan routes, choosing day by day itinerary according to weather and snow conditions.
We will 99% of the time use snowshoes as the snow usually is everywhere in January in Turin and in the Alps. It is possible to spend a night in a Hut or Mountain Lodge but not more than one.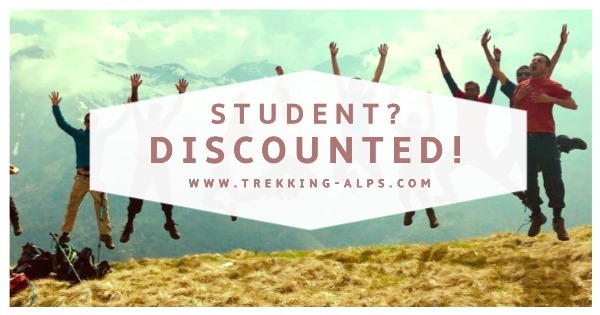 Alps Adventures in January from my Blog
This is our Trekking Alps offer for the month of January
Consider that every season is different so you always need to contact us to see which hike are avaiable considering the mountain conditions.
We have Plans in January
You can choose among these planned hikes. Join and save!
During: 2 days
Partecipants (until now): 2
YOU CAN JOIN THIS HIKE
Living a night in the Alps near Turin it's an amazing experience and if you are traveling in the north of Italy you should really try this experience even if you are not an expert of hiking and adventure. To reach the Jervis shelter it is not particularly challenging and fit for anyone. The trek to the shelter is 2 hours only and allow you to reach an enchanted place in the Conca del Prà, an amazing highland in the middle of the Alps, at the border with France: a paradise for trekkers and outdoor enthusiasts. This is one of...
Discount price:
€ 189.00
€180.00
Contact us for any Question about Hiking in January
Winter Hikings you can Choose from