Gran Paradiso Hiking Area
The Gran Paradiso National Park is well known all over the world for its beautiful alpine scenery and wildlife
Gran Paradiso Hiking Area is among the best of Europe. The Gran Paradiso peak  is the only 4000 meters peak entirely in Italy. Fauna and flora that live here offers among the richest biodiversity in Europe. Gran Paradiso was originally a Royal Hunting Reserve and is famous for the Ibex(Capra Ibex): a massive mountain goat with big horns that was almost extinct.
The paths in the Gran Paradiso hiking area are very well marked and pretty easy to walk by. Said so, is also possible to organize high mountain environment trekking where you'll need to be prepared for a wild paths. Orco Valley is one of our favourite hiking area where to go for our winter hiking. The mountain environment in Gran Paradiso Hiking area is pretty amazing. Green meadows towered by glaciers and wildlife pretty easy to spot. This place will be hard to forget when you'll be back home.
Together with Gran Paradiso National Park we also describe in this Gran Paradiso Hiking Area, the hikes in the nearby Monte Avic Natural Reserve. Another splendid and not so well known area where to experience your outdoor mountain trekking holidays.
Features Gran Paradiso Alps Region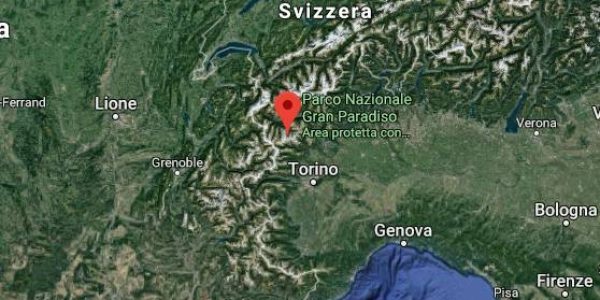 Near Place to visit and Special Features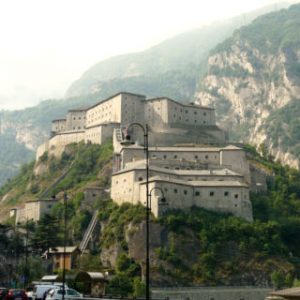 Bard Fort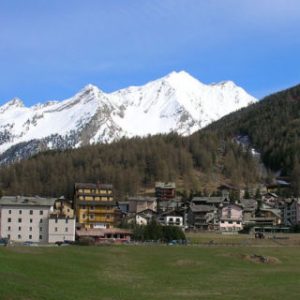 Cogne – Iron Mines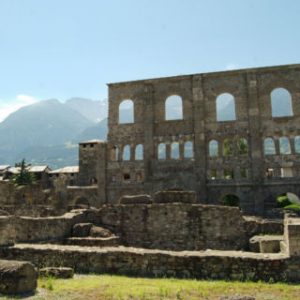 Aosta – Roman Town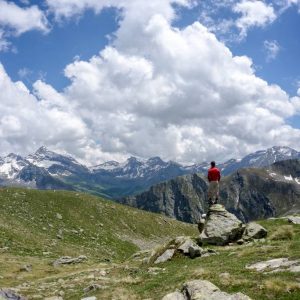 Geography of Gran Paradiso Alps
Gran Paradiso Hiking Area it includes not only the Gran Paradiso National Park but also another less famous but same Mont Avic Natural Park. Gran Paradiso is the first National Park in Italy(it has been created in 1922) and it is settled between the two italian regions of Piedmont and Aosta Valley. Both sides of Gran Paradiso National Park are amazing and worth the visit in a different ways. The access to the two parts of the parks are pretty far. In the middle of the park the highest peaks divide the two regions of Piedmont and Aosta Valley and only mountaineers can cross the Alps from one side to the others as it is full of glaciers and peaks above 3500 meters. Gran Paradiso Hiking Area is one of the highlight of Italy and of Europe.
Monte Avic Natural Reserve is east from Gran Paradiso and offer amazing views over Matterhorn and Monte Rosa. This mountain area is north west from Torino and the trip to this mountain area is from 1 hour and 15 minutes to 1 hour and half.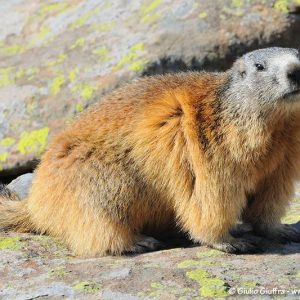 All the ibexes of the Alps would not be present if in IXX century few tens of ibexes would have not survive. From that small colony the ibex survived and was able to grow and be exported in all the other areas of the Alps where it was extinct. The Ibex is the symbol of Gran Paradiso and there is no doubts that no other parks or areas around Europe deserve more this symbol of this amazing animal. The ibex is not difficult to spot in summer and is not shy at all as it is the biggest animal and it doesn't have a natural enemy. Hiking in Gran Paradiso National park will also allow you to spot not only ibexes(also known as Steibock) but also Chamois, Marmots, Voltures(recently reintroduced) and Eagles.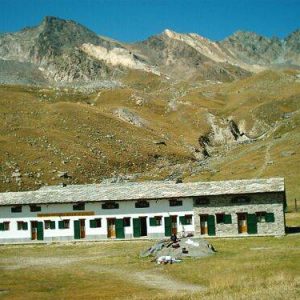 Accommodation in Gran Paradiso
Gran Paradiso Hiking Area offer many opportunity of accommodation in the mountains. Unguarded huts in the Aosta Valley side of Gran Paradiso National Park are pretty wild: small houses with 9 beds in 10 sqaure meters. They are meant more for mountaineer than for trekkers/visitors but they offer a truly wild and strong experience. It is better to avoid this type of accommodation in August when it is more probable to find them crowded.
In the Piedmont side of Gran Paradiso National Park the unguarded huts are more comfortable. All over it is possible to find very nice bed and breakfast and even luxury 4 stars hotel both in Piedmont and in Aosta Valley side. The mountain lodges are not so many in Aosta Valley side, while there is more choice in Piedmont side of the Gran Paradiso National Park.
Our Hikes in Gran Paradiso Area